At Toucan we take sustainability seriously, but we're all for injecting a bit of fun into our eco-conscious approach to print too.
Not only do we strive to take a sustainable approach to each and every print job, but many of our customers are making huge strides to reduce their own environmental impact and save the planet for future generations – and they're enlisting the help of Toucan in the process.
Here's a selection of some of our favourite 'green' printing jobs.
Tatty Devine's Wild collection, with WWF UK
Masters of kitsch jewellery Tatty Devine needed product cards for their new 'Wild Collection', which raises money for the wildlife charity WWF. The colourful animal-themed pieces are all made of 100% recycled acrylic, and the packaging is completely recycled too, so of course we made sure that their marketing was printed on 100% recycled card using our eco-friendly inks.
Bulb Energy postcards
Bulb Energy is a fast-growing green gas and electricity supplier. They came to us with a fantastic illustration that they needed printed onto postcards. We suggested a 100% recycled, uncoated card to complement their focus on renewable energy. The result was a muted tone and natural texture that worked perfectly with the image and the company's brand values.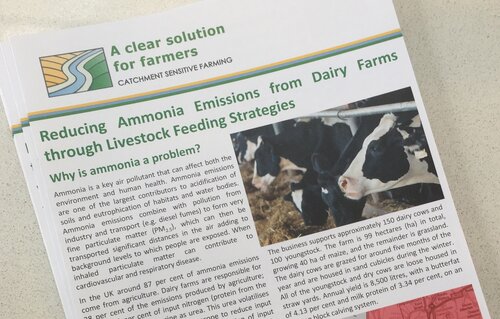 Defra ammonia emissions leaflet for Promar International
Agricultural consultancy Promar International needed to distribute a leaflet in association with the Department for Environment, Food and Rural Affairs explaining how to reduce ammonia emissions in farming. They chose Toucan Print as the perfect partner to work with, thanks to our sustainability credentials and commitment to recycled stocks and chlorine-free processing.
We offer a vast range of recycled paper stocks and all of our all stocks are approved for sustainability by the Forest Stewardship Council (FSC). We're also proud to say that we only use recycled boxes and all or our packaging is fully recyclable – we never use any plastics. You can read more about our eco-friendly approach to printing here.
About the author
Hi! I'm Keira, and I'm the marketing manager here at Toucan Print. I love to share useful print tips and ideas to help give customers inspiration and make their print look amazing.