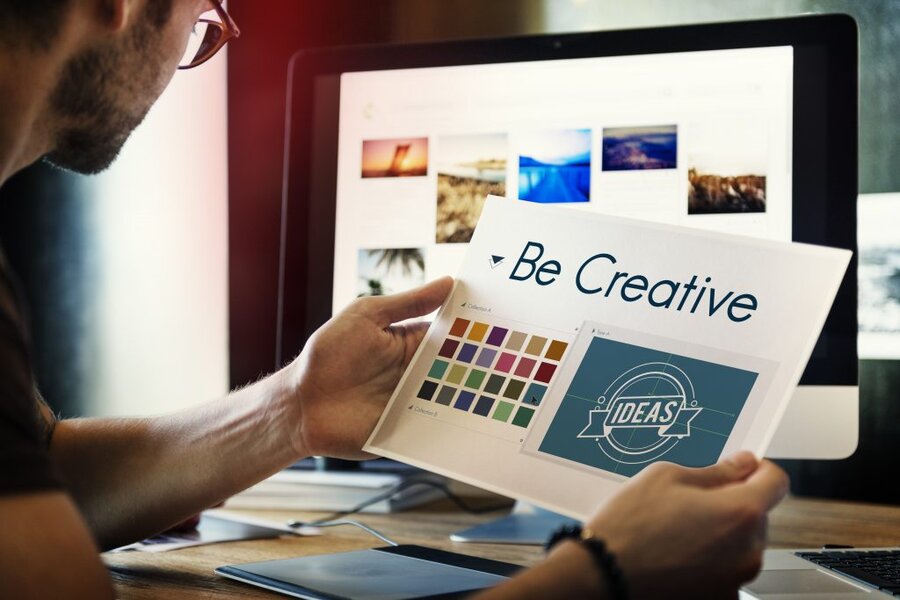 Three reasons why print marketing is still the best way to promote your business – in Brighton and beyond
As modern marketing takes an increasingly digital focus, it may seem that printed materials have outlived their usefulness. But these three advantages show that not only are printed marketing materials still relevant, they may be one of the most effective – dare we say, cutting-edge – ways to make your business stand out in a world of swamped email inboxes and obnoxious online ads.
Printed materials provide a physical reminder
The business that we'll remember, the one we'll instinctively turn to when we need a service, is often the one that's provided us with a tactile object we can hold in our hands. Online browsing is fine, but we're more likely to take the time to sit down with an appealingly designed catalogue or brochure and fold over the pages of the products we like. Groups emails are easy, but we're more likely to appreciate that elegant wedding invitation while it's pinned to our noticeboard. And when hunger strikes and cooking is out of the question, we're more likely to order from the restaurant whose mouth-watering menu is right there, at our fingertips.


---

Print marketing is attention-grabbing
Online, an overabundance of advertisements vie for our attention, whether it's targeted ads flashing up while we're trying to read the news or companies bombarding us with emails containing 'one-off' special offers. The result? We've become remarkably good at switching off. Research by Chartbeat shows that 55% of consumers spend less than 15 seconds skim-reading a webpage to see if it's relevant or interesting to them.Print, however, can cut through the noise. As fewer businesses are now using printed materials to reach their customer base, well-considered print marketing has become the standout medium for advertising. Unlike those online ads we've become so accustomed to shutting out, we'll often take the time to read through a colourful flyer, festival programme or newsletter over a cup of tea.

---

Print can complement your overall marketing strategy
Digital marketing isn't going anywhere, and it's an important part of building and maintaining your customer base. But the targeted nature of print, particularly direct mail, means it can play an important role in driving people to your website. Printed materials can also help you to reach niche audiences, who may not spend a lot of time online, and print sources tend to develop loyal readers, so you can be sure your message is getting through.

Looking to make your business stand out with beautifully printed, bespoke marketing materials? Whether you want customers to hold your menu in their hands or to cut out and keep that special offer deal, Toucan Print can help. Get in touch for a quote or to discuss your requirements.
About the author
Hi! I'm Keira, and I'm the marketing manager here at Toucan Print. I love to share useful print tips and ideas to help give customers inspiration and make their print look amazing.